Out now: "TEMPERED HEARTS" by Starla Huchton
Starla Huchton's Tempered Hearts is the first book in a brand new series where regency-style romance meets high fantasy: The Hearts of Valentia Saga!
Take a look at this gorgeous cover and blurb, then follow the links to an excerpt on Huchton's website: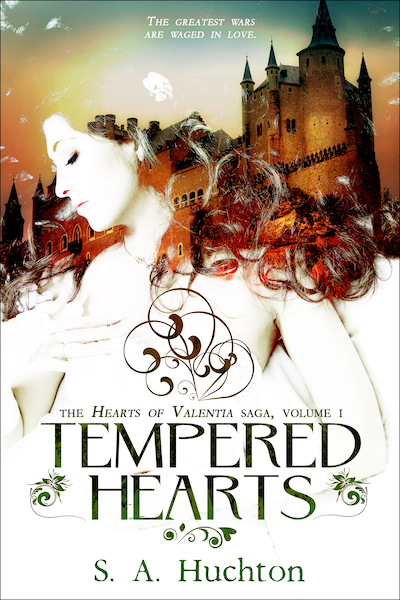 Tempered Hearts
The Hearts of Valentia Saga, Book 1
High Fantasy Romance
By S. A. Huchton (read as: intended for an older audience)
The war against corrupted monsters from the Void may have ended, but much remains broken in Valentia, including its reluctant monarch. To save the kingdom from the destruction of civil war, Darius Marillion had to sacrifice his heart, agreeing to a marriage of convenience over one of love. 

Lady Arden Tanarian was born to wealth, bred to be a fine wife to a high lord. Despite her mother's best efforts, however, her passion for the decidedly unladylike fields of chemistry and elvish culture marks her as a different breed of woman. Though she's always been able to see the bright side of things, Arden's hopes for her life with the dashing, but sullen prince crumble around her in learning where his heart truly lies. 

Dubbed The Light of Valentia, Arden has a mystifying effect on the world around her. She inspires something in people— including Darius— that he thought he'd never feel again: Hope. 

Bonds of the heart forged in battle are strong, but time changes much. When the flames of war fade to low embers, peace in a kingdom can reveal love in the most unexpected places.
View StarlaHuchton.com and scroll down through the post to get to the excerpt:
Release Day: TEMPERED HEARTS!
Enjoy!