Alethea's 2016 DragonCon Schedule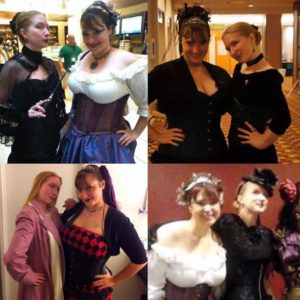 If you are going to DragonCon, make sure you check out Alethea Kontis' DragonCon 2016 Schedule!
She will be at several panels/events:
"The Online YA Community"
"Princess Alethea's Traveling Sideshow."
"Short Fiction for Fun (and Profit?)"
"Reading: Alethea Kontis"
"Origins: Gods and Monsters in Myth & Folklore"
"Novelizing the Media"
"Autograph Session"

Don't forget to vote for The Dragon Awards, for which Trix and the Faerie Queen has been nominated for Best MG/YA Novel.
View AletheaKontis.com to read more details about her schedule:
Alethea's 2016 DragonCon Schedule