Spring releases by @marksmaster @jennybeanses @starlahuchton
Hooray for spring releases! Snatch them up for fun summer reading:
Add 
Wicked Deeds
to your cart for a heart-wrenching tale about losing oneself to dark magic and vengeance, "Shiv" by Jennifer Melzer.
Meanwhile,
Alethea Kontis
posted her amazing Wonder Woman photoshoot for her patreons, and she added a new patreon goal that has us all buzzing: if she can reach her monthly patreon goal, she will drop everything else to finish the Woodcutter Sisters series!!! You can find the first one,
Enchanted
,
here
. Alethea Kontis also posts weekly smile mail for her patreons. Enjoy!
Now, for a better look at our new releases:
A deadly price for freedom. A power she can't control.
Helena Martin doesn't know who she hates more, the sorcerers who fired the magic-laced bullet or the gang-lord master who used her mother as a shield. Both hunt the remnants of her pack and the only way Helena can protect them is using her newly-unleashed magic to lead the two factions away.
With a coveted book of spells as bait, she flees Miami and heads for her mother's Minnesota hometown. There, salvation comes in the form of a dog rescue willing to take in a different kind of stray. The illusion of a peaceful life is seductive but with sorcerers and bounty hunters sniffing around every corner, Helena fights to keep her past, her pursuers, and her unstable power a secret.
Then she discovers it's not the spell book her enemies are after, but Helena herself, and the strange power she can barely control. When her master's bounty hunters threaten her new home, Helena realizes that protecting the people she's grudgingly come to love leaves her with one option: join the sorcerers who killed her mother.
Sometimes wicked people do wicked things simply because they can…
The twelve stories in Wicked Deeds tell tales of witches and warlocks with ill intent, devilish demons bent on destruction, and other doers of evil who make the world a terrifying place. What is a mother to do when her daughter is gifted but lives under the thumb of her fanatical preacher husband who will brook no talk of the supernatural? What of a demon so desperate to free himself of a trap that he will force another to repeat his atrocities and condemn a young boy to his demonic fate? Or maybe the story of a crotchety old witch with a score to settle against the town she lives in is more to your liking – what evil will the seemingly harmless town-crazy call upon when faced with an ultimatum?
If you're looking for wicked people with supernatural abilities doing wicked things, this is the collection for you!
Order Wicked Deeds now on Amazon.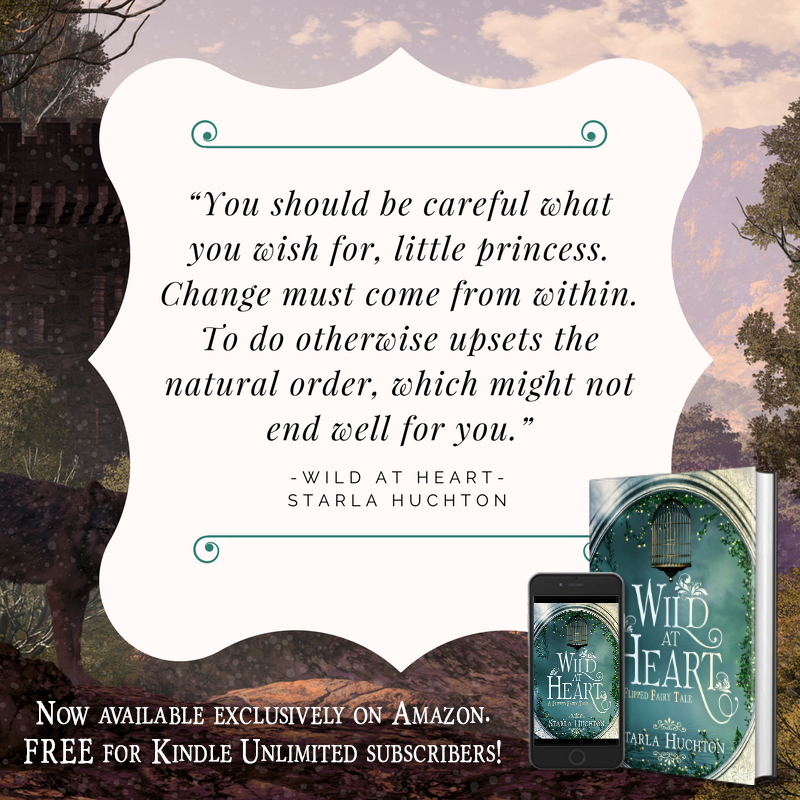 Once upon a time, I wandered between worlds. Part of both, but all of none, my heart longed to find its place, and I turned my back on those I loved.
Once upon a time, I spoke my greatest wish aloud. I found the peace I longed for, but the cost was too high, the price no less than everything I was.
Once upon a time, I chased down myths and legends. In a land as wild as I was, a lesson in love and friendship called to me, asking a single question: what did it truly mean to be human?
Order Wild at Heart now!