The Evolution of a Book Cover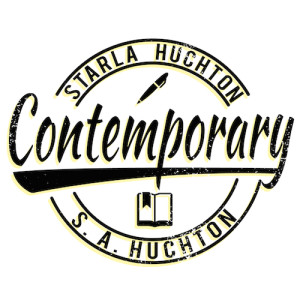 One great thing about being an indie author is flexibility when it comes to a book cover, and the ability to change it fast when a problem comes up. Today, I'm going to show you the cover for my next release, but I'm also going to show you some of the less tidy bumps in the road I hit on the way to the finished product. I thought folks might like an inside look at this process, and I promise it'll be faster for you than it was for me. ;)
First up, I should probably tell you what the book is, shouldn't I?
My Bittersweet Summer
Young Adult, Contemporary Romance (Upper YA)
Releasing June 1st, 2015
Add it to GoodReads here:
https://www.goodreads.com/book/show/25460108-my-bittersweet-summer
About the book:
Margaret Walsh worked for six years to overcome the trauma she endured at the hands of bullies as a kid, and graduation promises the chance to start over in college and leave the past behind her for good.

What was supposed to be her last summer of fun before moving to Paris turns into a nightmare as her parents announce they're taking over management of a restaurant in the New England beach town where she spent her childhood. For them, it's an amazing possibility. For her, it means confronting memories– and people– she'd rather forget.

Margie's all grown up now, but some things never change. When Zach Robinson insists he's not the bully she remembers, it's all she can do not to laugh. Still, if she's learned anything over years, it's that everyone deserves an opportunity to be better.

Even lost causes need second chances, but with her heart on the line, asking her to bet on a long shot might take more faith than she's willing to give.
This story is close to my heart, as it reflects a little of what I experienced growing up as a bullied kid. In many ways, it's my "it gets better" book, and I hope it speaks to a younger audience dealing with some of those same issues. There's lessons on second chances, deciding who you want to be, overcoming peer pressure, and pursuing your dreams despite the naysayers. Shutting out the voices telling you that you can't isn't easy, but it can be done.
So now let's talk about the cover…
[…]
Other Bits and Pieces
Lex Talionis is now live in ebook form! If you've been impatiently waiting to get your hands on it (or for it to be available in Kindle Unlimited), the wait is over!
In conjunction with release day, I'm giving one lucky person a chance to win a 7-inch, Wi-Fi, 16 GB Kindle Fire HD!
To enter, write a review of Lex Talionis and enter the URL of the review on this form ( http://goo.gl/YFzV3I ), along with your name and email address. You can enter multiple times for the SAME REVIEW if it's posted on different sites! This includes: Amazon, Goodreads, a personal blog, Facebook, or anywhere book reviews can be found. One winner will be selected using random.org and notified on May 27th, 2015. Note: HONEST reviews are truly appreciated. Higher star ratings will not increase your chances of winning!
***Due to the nature of the prize, this contest is open only to domestic United States locations.***
This contest will run from Monday, April 27th, 2015, through Tuesday, May 26th, 2015. That's ONE FULL MONTH to read and review! Good luck and happy reading!
View StarlaHuchton.com for more:
The Evolution of a Book Cover